Stamped Concrete San Antonio
Concrete Stamping Techniques
Accumulating Accent Color
Our stamping uses secondary colors to enhance texture and visual appeal. Color accumulation brings out the beauty of the concrete while preventing stamps from sticking.
Accumulation of Base Color
Pattern Stamping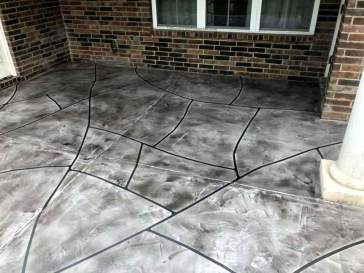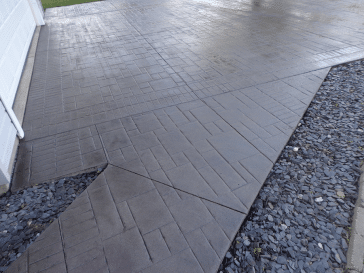 Design Tips for Stamped Concrete
The idea behind concrete stamping is always to create surfaces that can complement your structure and provide smooth transition through indoor/outdoor spaces. Here are a few design tips to keep in mind when looking to install stamped concrete;
Scheme through stamped concrete in your neighborhood to get ideas that will enrich your
personal style and preference. You can also approach our team of professionals for ideas and imagination based on the bigger picture and final result you intend to create.

Choose stamped concrete that matches your roofs, interior design and walls. This is particularly ideal if you have a brick patterned house.

Visit showrooms and exhibitions organized by concrete contractors to get new ideas and
decorative patterns you can install in your home or commercial outlet.

Choose designs and patterns that accentuate and complement your structure. This increases longevity and also reduces the maintenance work required.
Cost of Stamped Concrete
At SATX, we intend to increase your property's value by installing high quality decorative stamped concrete. You do not need to break the bank to achieve this feat. Concrete stamping costs from as low as $7 per square foot. However, you may pay up to $20 or more depending on the complexity of project and amount of materials and labor required.
Contact Us for a FREE Estimate